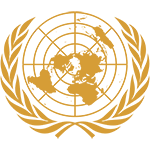 Committee
Security Council
Country
Côte d'Ivoire
Author
Committee:
UN Security Council
Topic: Yemen - Rethinking Approaches To Reaching Political Stability

Country: Côte d'Ivoire
Delegate: Nora Hartmann (Göthe University Frankfurt: political science and law)
Côte d'Ivoire expresses concern about the ongoing humanitarian crisis in Yemen and calls on all Security Council members to provide an answer to the crisis.
Côte d'Ivoire sup...
Subscribe to the
Delegate's Club to fully unlock this Position Paper.
You can search and browse the Position Paper Database and read abstracts for each paper. To get access to the full database and the full content of all Position Papers, get a Delegate's Club subscription Learn More
Subscribe Now!