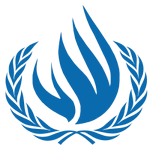 Committee
United Nations Human Rights Council
Country
Japan
Author
Committee: United Nations Human Rights Council (UNHRC)
Country: Japan
Delegate: Vilia Vasileva, German School of Sofia
Topic: A. Protecting and Promoting Freedom of Expression in the Cyberspace;
B. Human Trafficking with a Focus on Child Prostitution and Sex Tourism
A. Protecting and Promoting Freedom of Expression in the Cyberspace
Currently, Japan is part of the 47-nation UNHRC for the fourth time. "Freedom of assembly and association, press and all other forms of expression are guaranteed. No censorship shall be maintained, nor shall the secrecy of any means of communication be violated". This is an excerpt from Japan's 1947 Constitution (Art. 21). Japan is acknowledged as one of the few countries to be "free" in terms of freedom of expression, also known as freedom of speech, on the internet. This statement is supported by Japan's 25/100 score on the Freedom on the Net 2018 Report by the American NGO Freedom House. Even though Japan's rates seem to be very satisfying, Japan has been strongly criticized by the United Nations.
In November 2017, Japan had its last HRC Universal Periodic Review (UPR). In it, David Kaye, the U.N. special rapporteur on the right to freedom of opinion and expression, expressed his deep concerns especially on three points: direct and indirect pressure that officials can exert over the ...
Subscribe to the
Delegate's Club to fully unlock this Position Paper.
You can search and browse the Position Paper Database and read abstracts for each paper. To get access to the full database and the full content of all Position Papers, get a Delegate's Club subscription Learn More
Subscribe Now!