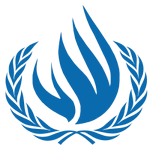 Committee
United Nations Human Rights Council
Country
Spain
Author
Committee: United Nations Human Rights Council
Country: Kingdom of Spain
Delegate: Violeta Sofia Helling, German School of Sofia
Topic: Protecting and Promoting Freedom of Expression in the Cyberspace
Position Paper before the United Nations Human Rights Council
In October 2017, the Kingdom of Spain joined the United Nations Human Rights Council (UNHRC). In line with our core values and United Nations fundamental Human Rights, anchored in the Universal Declaration of Human Rights, the Kingdom of Spain relies its work in the UNHRC on four pillars: dignity, universality, cooperation and efficiency. Recognizing Human Rights as a priority in its foreign policy, the Kingdom of Spain wishes to emphasize its commitment to the protection of Human Rights in general and, in line with the given agenda, especially on the Universal Human Right of the Freedom of Expression (UDHR, Art. 19)[i]. Alongside every country in the world, Spain has been facing new challenges in terms of Freedom of Expression since the rise of the internet in the 1990s and social media in the 2000s when it comes to the promotion of free speech and privacy and the fight against disinformation and online hate speech. Intense discussions on national level, such as for example concerning the Public Safety Law in Spain[ii] in 2015 or the German Network Enforcement Law[iii] in 2018, and on European level, e.g. EU-copyright law, prove the controversy when it comes to regulating cyberspace. However, the Kingdom of Spain believes that all parties can find a common ground agreeing on the necessity of the protection of freedom of expression both online and offline.
In line with this core principle, Pedro Sánchez, the Spanish Prime Minister, stated that "taking cyber threats seriously is to take democracy and freedom seriously"[iv]. As Sánchez affirms, the Kingdom of Spain believes that it is the responsibility of the state to create a safe environment in cyberspace in order to fully enable the right of Freedom of Expression. However, Spain wishes to emphasize that in the progress of maintaining a safe cyberspace both public and private actors need to be involved and that the issue can only be tackled fully and effectively on a global level.
The Kingdom of Spain has already taken several measures to protect cyberspace and digital rights of its society by creating several governmental organs, such as the Spanish National Cybersecurity Institute (INCIBE), the National Centre for the Protection of Infrastructures and Cybersecurity (CNPIC) and others. Furthermore, the National Security Council includes Cybersecurity as a priority for the National Security Strategy as the Ministry of Foreign Affairs and Cooperation developed a National Cybersecurity Strategy containing of "prevention, defence, detection, response and recovery"
Subscribe to the
Delegate's Club to fully unlock this Position Paper.
You can search and browse the Position Paper Database and read abstracts for each paper. To get access to the full database and the full content of all Position Papers, get a Delegate's Club subscription Learn More
Subscribe Now!