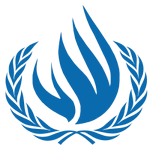 Committee
United Nations Human Rights Council
Country
Germany
Author
Committee : United Nations Human Rights Council
Country : Federal Republic of Germany
Delegate : Natasha Gunawan, Diponegoro University
Topic : Protecting and Promoting the Freedom of Expression in the Cyberspace
Federal Republic of Germany has been a member of United Nations since 1990 and Mr. Joachim Rücker, the German ambassador was the president of UNHRC in 2015. It highlights the sustained commitment of German foreign policy to human rights. As one of Europe's largest countries, Germany has a proper development in technology. Technological advancement has facilitated increased possibilities for communication, rapid information sharing, and protections of free expression and opinion. Germany's Federal Court of Justice has ruled that access to the internet is a basic right in modern society. Based on the data on Freedom on The Net (FOTN) 2018, Germany is stated as free with regards to internet freedom and the internet penetration rates are above the EU average.[1] However, the platform is also used to spread hatred, false news and information. This is not only a threat to the country's stability, including Germany, but also connected to the international community. Hence, Germany is aware that censorship and surveillance are needed in order to protect the peace within the contents spread in the cyberspace.
Germany shows supports for the public conference regarding freedom of expression on the internet by being a part...
Subscribe to the
Delegate's Club to fully unlock this Position Paper.
You can search and browse the Position Paper Database and read abstracts for each paper. To get access to the full database and the full content of all Position Papers, get a Delegate's Club subscription Learn More
Subscribe Now!