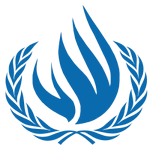 Committee
United Nations Human Rights Council
Country
Ukraine
Author
Committee: UNHRC
Country: Ukraine
Represented by: Ralitsa Kirova, German School of Sofia
I. Protecting and Promoting the Freedom of Expression in the Cyberspace
"Everyone has the right to freedom of opinion and expression; this right includes freedom to hold opinions without interference and to seek, receive and impart information and ideas through any media and regardless of frontiers.", is the right issued by the Universal Declaration of Human Rights in 1948 on which all future resolutions concerning the freedom of expression in the Cyberspace are going to be based upon. The importance of this right has been asserted throughout history in numerous UN official documents such as the International Covenant on Civil and Political Rights (ICPR) and the International Covenant on Economic, Social and Cultural Rights (ICESCR). The right to freedom of opinion and expression is a fundamental pillar of democracy thus constituting a part of the constitution of every democratic country to which Ukraine is no exception. Consequently, Article 34 of the Ukrainian Constitution clearly states that "Everyone shall have the right to freely collect, store, use, and disseminate information by oral, written, or other means at his discretion".
While this human right is highly regarded by the Ukrainian go...
Subscribe to the
Delegate's Club to fully unlock this Position Paper.
You can search and browse the Position Paper Database and read abstracts for each paper. To get access to the full database and the full content of all Position Papers, get a Delegate's Club subscription Learn More
Subscribe Now!