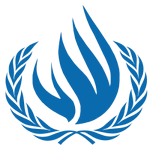 Committee
United Nations Human Rights Council
Country
Saudi Arabia
Author
Committee: Human Rights Council
Country: Saudi Arabia
Delegate: Anna Giapitzi-Papandreou
Topic: Protecting and promoting the freedom of expression in the Cyberspace
Over the last years, the Kingdom of Saudi Arabia has given a lot of effort in protecting freedom of expression in the cyberspace, as well as protecting its citizens from any imminent dangers this freedom can generate. That is why Saudi Arabia, which cannot tolerate any kind of political, religious and social conflict or division as well as the promotion of terrorism, supports setting justifiable limits on this freedom. Besides, our sensitivity to human rights can be demonstrated by our term as the Chair of the Human Rights Council Panel, responsible for selecting applicants for positions dealing with human rights issues.
The Kingdom of Saudi Arabia supports freedom of expression in the cyberspace, but of course within certain limits. As evidence, we provide our own Basic Law of Saudi Arabia, which is similar to a country's constitution, as well as the Law of Print and Press, which both call for freedom of expression with some restrictions, since our religion and moral values impose them. For example, the 2007 Anti-Cyber Crime Law imposes penalties and fines for uploading posts which are considered "fake news" or are harmful to the public order, ...
Subscribe to the
Delegate's Club to fully unlock this Position Paper.
You can search and browse the Position Paper Database and read abstracts for each paper. To get access to the full database and the full content of all Position Papers, get a Delegate's Club subscription Learn More
Subscribe Now!