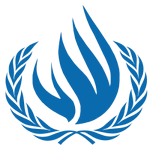 Committee
United Nations Human Rights Council
Country
Chile
Author
Model United Nations (EuroMUN) 2019
Position Paper for the United Nations Human Rights Council (UNHRC)
Delegation of the Republic of Chile represented by Michele Knyhas (Ostfalia University of Applied Sciences, Wolfsburg)
Topic A Protecting and Promoting the Freedom of Expression in the Cyberspace
Since 1969 – the date of birth of the internet – people got more and more access to Information and Communication Technologies (ICT). Chile, as a newly industrializing country, is now the country in the world where internet access has increased the most. Whereas 30%...
Subscribe to the
Delegate's Club to fully unlock this Position Paper.
You can search and browse the Position Paper Database and read abstracts for each paper. To get access to the full database and the full content of all Position Papers, get a Delegate's Club subscription Learn More
Subscribe Now!