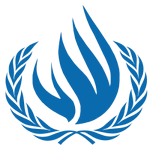 Committee
United Nations Human Rights Council
Country
Kenya
Author
Position Paper Kenya by Maria Vogiatzis
Protecting and Promoting the Freedom of Expression in the Cyberspace
The Republic of Kenya is the world's 48thlargest country by total area in the world with 52.2 million people, separated to 47 semi-autonomous counties headed by governors. Kenya is a presidential representative democratic republic with elected officials who represent the people and the president (current president: Uhuru Kenyatta) as head of state and government. Article 33 sec.1 of our constitution determines that every person has the right to freedom of expression. Unfortunately, Kenya suffered from online manipulation and corruption during the 2017 elections seasons, so at least some restrictions need to be made in order to prevent further actions in this direction. As our constitution puts in record in Article 33 sec. 2, the freedom of expression does not extend to: propaganda for war, incitement to violence, hate speech or advocacy of hatred.
According to the Net Report 2018 of the Freedom House, Kenya has an Internet Freedom Score from 32, which can be seen as a quite good result, as Kenya tries to promote access to the internet, we furthermore have the second fastest internet in Africa.[1]Access to the internet continued to improve, particularly on mobile devices and Kenya's online information landscape is diverse, representing a wide range of issues and viewpoints.[2]
Subscribe to the
Delegate's Club to fully unlock this Position Paper.
You can search and browse the Position Paper Database and read abstracts for each paper. To get access to the full database and the full content of all Position Papers, get a Delegate's Club subscription Learn More
Subscribe Now!
-->