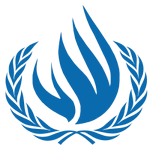 Committee
United Nations Human Rights Council
Country
Qatar
Author
United Nations Human Rights Council – Qatar
Deike Hannig, Hanse Law School, Oldenburg, Germany
Protecting and Promoting the Freedom of Expression in the Cyberspace
Qatar is a country in Western Asia, with a population of about 2.6 million. Qatar has been elected into the council in 2018 to uphold the highest standards in the promotion and protection of human rights.
Freedom of Expression in the Cyberspace has become of more importance for Qatar, especially when looking at the World Championship in 2022 hosted by Qatar.
During the 21stcentury Qatar grew as a significant power due to its globally expanding media group Al Jazeera. However, we do think media needs certain restrictions.[1]That is why the State of Qatar encourages not only individuals, but also media groups to carefully consider expressions in the Cyberspace. As an absolute Monarchy we will not allow any dispraised comments regarding Qatari government, our ruling family, nor Islam.[2]Such comments can be prosecuted under antiterrorism legislation, as the Constitution assures freedom of expression according to circumstances and conditions(Art. 47).
Subscribe to the
Delegate's Club to fully unlock this Position Paper.
You can search and browse the Position Paper Database and read abstracts for each paper. To get access to the full database and the full content of all Position Papers, get a Delegate's Club subscription Learn More
Subscribe Now!
-->