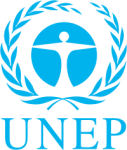 Committee
United Nations Environment Program (UNEP)
Country
Ghana
Author
DELEGATE : RAJALAKSHMI SHANMUGANTHAN
COMMITTEE : UNITED NATIONS ENVIRONMENT PROGRAM (UNEP)
COUNTRY : GHANA
AGENDA : RESOURCE CONFLICT AND BRIDGING THE ENERGY GAP
SCHOOL : TIPS IB CAMBRIDGE COIMBATORE MAIN
Ghana is country with many energy gaps and the delegate of Ghana will surely will find a solutions to all the resource conflicts.
Ghana, like most post-colonial states, is a heterogeneous society characterized by the internal dualism of formal–informal, urban–countryside, and modern–traditional communities and institutions. Although hailed as a haven of peace and a beacon of democracy within Africa, Ghana remains vulnerable to intermittent communal violence and inter-ethnic conflicts that harm its governance and security structures. While the whole of Ghana is susceptible to civil strife, the northern half of the country has been the main hotbed of conflicts that often pivot around land ownership, chief taincy, religious intolerance, and ethnocentrism. Finding a lasting solution to the conflicts in Northern Ghana has proven largely futile. Ghana's main resource conflicts that is taken mainly into consideration according to the agenda is non sustainable consumption and production, usage of medicinal plants, socially not considering cycling, solar energy exports road map, green economy, regional climate weeks.
The delegate of Ghana is bringing out the sustainable developments taken by the Government of Ghana.
Subscribe to the
Delegate's Club to fully unlock this Position Paper.
You can search and browse the Position Paper Database and read abstracts for each paper. To get access to the full database and the full content of all Position Papers, get a Delegate's Club subscription Learn More
Subscribe Now!