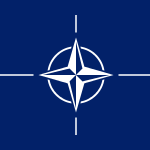 Committee
North Atlantic Council
Country
Denmark
Author
Committee: NATO
Country: Kingdom Of Denmark
Delegate: Alexander H. Wilson, Leiden Model United Nations
Topic A: The future of NATO's presence in Afghanistan
The Kingdom of Denmark supports the North Atlantic Council's efforts in Afghanistan which seek to limit the influence of Al-Qaeda within the region. Denmark has contributed to this effort by deploying a total of 9.500 military personnel between 2002 and 2013. Total casualties amounted to 43. The contemporary objectives of Denmark are to initiate support towards the Afghan Armed Forces (AAF) by providing them with training as shown by the Royal Danish Army's efforts to guide Afghan forces in conducting effective warfare.
Following the September 11th attacks of 2001, Denmark deployed more than 700 military personnel to the state of Afghanistan as a contribution to the U.S lead counter offensive against Al-Qaeda. Until 2015, Denmark's presence in Afghanistan served the purpose of enacting forceful strikes against Al-Qaeda belligerents; this objective was outlined by the International Security Assistance Force (ISAF) in December 2001. As of 2015, the International Security Assistance Force (ISAF) altered its mandate; the NATO coalition did not seek to annihilate the presence of Al-Qaeda fighters through direct military engagement any longer, but instead redirected its efforts towards establishing an effective domestic government and ensuring that sufficient coordination ...
Subscribe to the
Delegate's Club to fully unlock this Position Paper.
You can search and browse the Position Paper Database and read abstracts for each paper. To get access to the full database and the full content of all Position Papers, get a Delegate's Club subscription Learn More
Subscribe Now!