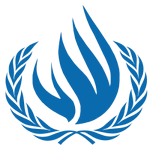 Committee
Human Rights Council
Country
China
Author
Committee: Human Rights Council
Country: People's Republic of China
Delegate: Aurelia M.F. Ascione, The Hague University of Applied Sciences
Topic A: Reform of the 1961 Convention on the Reduction of the Statelessness to address human rights violations in Myanmar and Palestine
The People's Republic of China (hereinafter China), being a charter member of the United Nations, and a member of the UNHRC for the term 2017-2019 in the Asia-Pacific States section, contributes fundamentally on the UNHRC mission and perspective.
China has not ratified the two pillar instruments concerning statelessness, i.e. is not a State party to either the 1954 Convention Relating to the Status of Stateless Persons or the 1961 Convention on the Reduction of Statelessness. Nevertheless, China is a State party to the 1951 Convention relating to the Status of Refugees and its 1967 Protocol in 1982. This country has acceded to various human rights treaties, including the Convention against Torture (signed in 1986, ratified in 1988), the Convention the Elimination of Discrimination against Women (signed and ratified in 1980), and the Convention on the Rights of Child (signed in 1990, ratified in 1992).
Subscribe to the
Delegate's Club to fully unlock this Position Paper.
You can search and browse the Position Paper Database and read abstracts for each paper. To get access to the full database and the full content of all Position Papers, get a Delegate's Club subscription Learn More
Subscribe Now!
-->