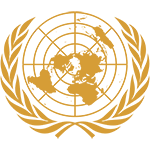 Committee
Historic United Nations General Assembly (UNGA)
Country
Cuba
Author
Yugoslavia war:
Cuba didn't play any roll in Yugoslavia war. Cuba didn't show interest in the topic. Even if Cuba did show some actions about the war and took some damage, those informations weren't acknowledged to public.

The Yugoslav war was a series one but the main aim was of independenc...
Subscribe to the
Delegate's Club to fully unlock this Position Paper.
You can search and browse the Position Paper Database and read abstracts for each paper. To get access to the full database and the full content of all Position Papers, get a Delegate's Club subscription Learn More
Subscribe Now!