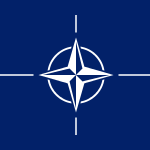 Committee
North Atlantic Council
Country
Croatia
Author
Delegate: Thomas Clayton
Country:Croatia
Committee:North Atlantic Treaty Organization
Topic A:​ ​The future of NATO's presence in Afghanistan
Last week on the 1stApril Croatia marked the 10thanniversary of its accession to NATO. Despite only joining the alliance in 2009, Croatia has fully embraced the responsibilities of NATO membership and contributed significantly in this time, especially with regards to Afghanistan where it has been present since 2003, both as part of ISAF and subsequently the Resolute Support mission. During this period, 5,374 members of the Croatian Armed Forces have aided the Afghan government in countering the Taliban threat, as well as in training security forces, helping to establish Croatia's reputation as a reliable provider of international security.
Croatia sees the Resolute support mission, consisting of ongoing assistance to the Afghan government and security forces (ANDSF), as key to any future stability for the Afghan nation. Afghan security forces are now in charge of providing security to the country and Croatia is keen to ensure that this capability continues. With this in mind, the potential reduction of US support highlights the need for consensus among NATO members on how...
Subscribe to the
Delegate's Club to fully unlock this Position Paper.
You can search and browse the Position Paper Database and read abstracts for each paper. To get access to the full database and the full content of all Position Papers, get a Delegate's Club subscription Learn More
Subscribe Now!