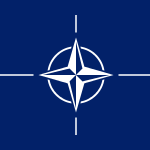 Committee
North Atlantic Council
Country
Canada
Author
Position Paper // Topic A: The future of NATO's presence in Afghanistan
As the next presidential election of Afghanistan is set to happen in July 2019, the NATO's mission to ensure a prosperous Afghanistan future will once again be put to the test. NATO has been actively engaged in securing Afghanistan from al-Qaeda, insurgency attacks and uprising terrorist networks. Its mission is to stabilize the country; ensure an anti-corrupt incumbent government; enforce the legitimacy of leaders and create trust among civilians. Consequently, Canada has remained loyal in NATO's ambition to achieve these above mentioned goals, albeit through the deployment of Canadian Armed Forces, financial support or providing humanitarian aid.
Canada has been on the forefront of creating a prosperous future for Afghanistan, securing and reconstructing Afghan society and legitimacy. From 2003–2005, during Operation ATHENA, it took command over the International Security Assistance Force (ISAF) and aided 240 million dollars to enforce political and socio-economic infrastructure. Furthermore, the Canadian Armed Force (CAF) obtained the commands from the United States in 2005 in the dangerous Kandahar Province in order to fulfill the rebuilding of the democratic process. In an attempt to further pave the way for peace, Canada refocused its efforts on training Afghan National Army and Afghan National Police. On 15 March 2014, after a twelve-year military presence, the nature of Canada's involvement transferred from a combat to a non-combat advisory role. This was, inter alia, a consequence of the growing public sentiment against the involvement of Canadian troops, as 'a decade a war is enough'.
The mission in Afghanistan today stands before a great challenge. The United States stated the withdrawal of a fundamental number of troops. Consequently, President Ashraf Ghani's government is faced with problems concerning the recurring of insurgency and its consolidation of legitimacy. However, the only path towards a sustainable resolution to the crisis is an Afghan‑led and Afghan‑owned peace process. Therefore, Canada is determined to continue the guidance of Afghanistan's democratic course. Encouraging international cooperation to root out terrorism and ensure civilians' freedoms.
Canada strongly believes prevention is better than intervention. Thus, the main focus of solutions for the Afghan future should be generating a strong sense of Afghan community. Therefore, it advocates for the enforcement of local capacity. At the core of this support is the focus on women's and girls' rights first. Recognizing the powerful potential of women and girls as agents of change, Canada supports the empowerment of women and girls as the most effective way to reduce poverty and build a more inclusive, peaceful a...