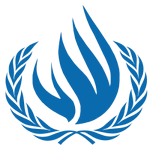 Committee
Human Rights Council
Country
Ethiopia
Author
Committee : Human Rights Council
Country : Federal Democratic Republic of Ethiopia
Delegate : Fachrozi Akram Marvi, Universitas Negeri Jakarta
Topic A : Reform of the 1961 Convention on the Reduction of the Statelessness to
address human rights violations in Myanmar and Palestine.
Ethiopia have a history related to statelessness. In May 1998, a border dispute with Eritrea led to the Eritrean–Ethiopian War, which lasted until June 2000 and cost both countries an estimated $1 million a day. According to a ruling by an international commission in The Hague, Eritrea broke international law and triggered the war by invading Ethiopia.
During this war, Ethiopia denationalized indivi...
Subscribe to the
Delegate's Club to fully unlock this Position Paper.
You can search and browse the Position Paper Database and read abstracts for each paper. To get access to the full database and the full content of all Position Papers, get a Delegate's Club subscription Learn More
Subscribe Now!