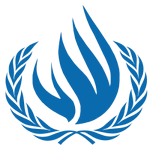 Committee
Human Rights Council
Country
South Africa
Author
Committee: Human Rights Council
Country: The Republic of South Africa
Delegate: Noemi Weckbecker
Topic A:​ Reform of the 1961 Convention on the Reduction of the Statelessness to address human rights violations in Myanmar and Palestine.
South Africa believes in the power of the United Nations to combat human rights violations wherever they occur. Especially in view of our history, we will continue to protect the human rights of all people. South Africa is party of many international treaties such as to the 1951 Refugee Convention relating to the Status of Refugees. It is also one of the only Southern African countries that have fully embraced international standards of refugee protection with its national the Refugee Act of 1998[i].
This is why we watch with deep concern the number of stateless Rohingya people and Palestinians in need of a protection of their human rights. We, South Africans, have experienced apartheid and discrimination and thus feel a natural affinity with the Palestinians, who are subject to severe oppression by Israel[ii]. We oppose any military solution to the conflict but believe in a peaceful negotiation as the only means of protecting the human rights of Palestinians. Even more alarming, the deprivation of human rights of stateless Palestinians in Israel shows that even contracting states of the 1961 Convention do not necessarily act according to the Convention. In this context, I would like to mention that South Africa, as a non-party of the 1961 Convention on the Reduction of the Statelessness, does everything in its power to reduce the number of the statelessness and to show support to Palestine and Rohingya people.
Regarding the Rohingya people, we reversed our abstention vote in November 2018 a...
Subscribe to the
Delegate's Club to fully unlock this Position Paper.
You can search and browse the Position Paper Database and read abstracts for each paper. To get access to the full database and the full content of all Position Papers, get a Delegate's Club subscription Learn More
Subscribe Now!