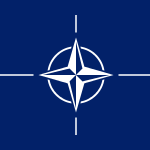 Committee
North Atlantic Council
Country
Czechia
Author
COMMITTEE: North Atlantic Treaty Organization
DELEGATE: Julia Tohidi Sardasht, Leiden University College
TOPIC: A – The future of NATO's presence in Afghanistan
Since 1999, the Czech Republic is a member state of the North Atlantic Treaty Organization. The Czech Republic currently has 23,200 active and 2,359 reserve military personnel. More than 1% of the Gross Domestic Product is used for military expenditures.
The International Security Assistance Force (ISAF) was established in 2001 after the authorization of Article 5 by the UN Security Council. After its end in 2014, the Resolute Support Mission (RSM) was introduced as its successor. While ISAF was a security mission with the main objectiv...
Subscribe to the
Delegate's Club to fully unlock this Position Paper.
You can search and browse the Position Paper Database and read abstracts for each paper. To get access to the full database and the full content of all Position Papers, get a Delegate's Club subscription Learn More
Subscribe Now!