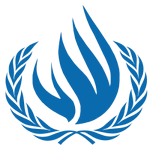 Committee
Human Rights Council
Country
Cuba
Author
AGENDA ITEM: REFORM OF THE 1961 CONVENTION ON THE REDUCTION OF STATELESSNESS
As an original member of the United Nations, Cuba takes its commitment to multilateral treaties and missions extremely serious. The breach of human rights of the Rohingyas and Palestinians is unethical and unacceptable. Since Cuba is the host country of the biggest number of refugees in the Caribbean, it has a deep understanding of the issue. The biggest country of origin of migrants in Cuba is Haiti.
Thus in our own constitution Article 13 states: "The Republic of Cuba grants asylum to those persecuted for their ideals or their struggles for democratic rights against imperialism, fascism, colonialism and neocolonialism; against discrimination and racism; for national liberation; the rights and demands of the workers, peasants and students; for political, scientific, artistic and literary progressives, for socialism and peace."
Our commitment to a solution for statelessness is clear. Cuba's multilateral ties further initiate this. In 2004 we adopted the Mexico Declaration and Plan of Action to Strengthen the International Protection of Refugees in Latin America. Which encourages states to revise and adopt refugee legislation and recognizes the responsibility of states to provide international protection for refugees.
Subscribe to the
Delegate's Club to fully unlock this Position Paper.
You can search and browse the Position Paper Database and read abstracts for each paper. To get access to the full database and the full content of all Position Papers, get a Delegate's Club subscription Learn More
Subscribe Now!