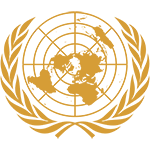 Committee
Press Corps
Country
The Jerusalem Post
Author
Position Paper Press Corps
Crisis Committee: 1954 Vietnam
The Jerusalem Post
Ariella Rose
Crisis Committees are unlike a General Assembly Committee or any other traditional MUN committee. They are far more dynamic and less formal. A Crisis Committee generally consists of about 15 delegates, one or two chairs, and backroom staff. In a Crisis Committee, delegates have the chance o change the course o...
Subscribe to the
Delegate's Club to fully unlock this Position Paper.
You can search and browse the Position Paper Database and read abstracts for each paper. To get access to the full database and the full content of all Position Papers, get a Delegate's Club subscription Learn More
Subscribe Now!