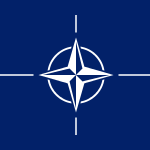 Committee
North Atlantic Treaty Organization (NATO)
Country
Romania
Author
Position Paper Delgate: Davinus Malden Kamil
NATO
Romania
ENLARGEMENT OF NATO
NATO expansion is a key issue both within NATO and in the context of alternative future security alignments in Europe as countries in Central and Eastern Europe seek membership in NATO. Enlargement of NATO comes under Article 10 of NATO. It states that "The Parties may, by unanimous agreement, invite any other European state in a position to further the principles of this Treaty and to contribute to the security of the North Atlantic area to accede to this Treaty. Any state so invited may become a party to the Treaty by depositing its instrument of accession wit...
Subscribe to the
Delegate's Club to fully unlock this Position Paper.
You can search and browse the Position Paper Database and read abstracts for each paper. To get access to the full database and the full content of all Position Papers, get a Delegate's Club subscription Learn More
Subscribe Now!