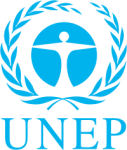 Committee
United Nations Environmental Program
Country
Russian Federation
Author
Name: Ashmitha sasikumar
Country: The Russian Federation
Agenda: Resource Conflict and Bridging the Energy Gap
Russian federation is a nation of great prosperity. Russia is the world's fourth largest electricity producer .The petroleum industry in Russia is one of the largest in the world. Russia has the largest reserves and is the largest exporter of natural gas.[1] It has the second largest coal reserves, the eight largest oil reserves .Russia has predominantly exerted geopolitical power through the sale of its vast energy resources and selected strategies to channel them .
Subscribe to the
Delegate's Club to fully unlock this Position Paper.
You can search and browse the Position Paper Database and read abstracts for each paper. To get access to the full database and the full content of all Position Papers, get a Delegate's Club subscription Learn More
Subscribe Now!
-->