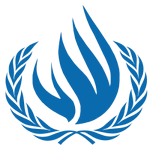 Committee
Human Rights Council
Country
United Kingdom
Author
Committee: Human Rights Council

Country: United Kingdom
Delegate: Charlotte Carella, Leiden University College The Hague
Topic A: Reform of the 1961 Convention on the Reduction of the Statelessness to address human rights violations in Myanmar and Palestine.
The United Kingdom is proud to be one of the first countries to sign and ratify the 1961 Convention on the Reduction of Statelessness.[1] It is also a party to the 1954 Convention. We do our best to support stateless people effectively, for example through our stateless determination procedure (SDP).[2] Nationality is essential for receiving protection from a State. Without nationality, people are extremely vulnerable.

With regards to the situation in Burma, the United Kingdom is absolutely horrified by the persecution of Rohingya people. The violence amounts to ethnic cleansing.

Subscribe to the
Delegate's Club to fully unlock this Position Paper.

You can search and browse the Position Paper Database and read abstracts for each paper. To get access to the full database and the full content of all Position Papers, get a Delegate's Club subscription Learn More

Subscribe Now!