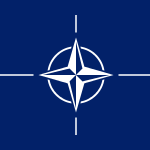 Committee
North Atlantic Treaty Organization (NATO)
Country
Turkey
Author
Delegate: Anchana Guptan
School: Queen Mira International School
Country: Turkey
Committee: North Atlantic Treaty Organization (NATO)
Topic: Enlargement of NATO
Ever since our NATO membership in 1952,the North Atlantic Alliance has played a central role in Turkey's security and contributed to its integration with Euro-Atlantic community. Turkey , in return , has successfully assumed its responsibilities in defending the common values of the Alliance.
The success of current and future missions and operations will play a crucial role in shaping NATO's future. Turkey will continue to provide appropriate support to these operations. Turkey is making substantial contribution towards NATO's response force.
Subscribe to the
Delegate's Club to fully unlock this Position Paper.
You can search and browse the Position Paper Database and read abstracts for each paper. To get access to the full database and the full content of all Position Papers, get a Delegate's Club subscription Learn More
Subscribe Now!
-->