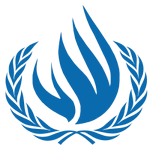 Committee
Human Rights Council
Country
Hungary
Author
Committee: Human Rights Council
Country: Hungary
Delegate: Marina Thiebaut Lovato, Metropolitan University of Budapest
Topic A: Reform of the 1961 Convention on the Reduction of the Statelessness to address human rights violations in Myanmar and Palestine
As the European Network on Statelessness encouraged the creation of stateless-specific protection regimes, Hungary became one of the few country in the world that guarantees formal status to people it recognized as stateless; this also acts as part of the effort that Hungary is making to respect its engagement towards the 1961 Convention, to which Hungary's accession only happened on 12th May 2009, making it one of the last country to join.
Once a person is given a stateless official status in Hungary, he or she shall be granted a residence permit on humanitarian grounds, which validity shall be three years and may be extended one year at a time. If requested, a one-year travel document can also be issued. It is important to add that most of the people requesting this particular status are originating from former Yugoslavia, former Soviet Union or conflicted Palestine.
Subscribe to the
Delegate's Club to fully unlock this Position Paper.
You can search and browse the Position Paper Database and read abstracts for each paper. To get access to the full database and the full content of all Position Papers, get a Delegate's Club subscription Learn More
Subscribe Now!
-->