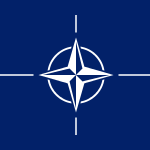 Committee
North Atlantic Council
Country
Latvia
Author
POSITION PAPER
Committee: North Atlantic Treaty Organisation
Country: Latvia
Delegate: Lorenzo Vertemati, Leiden University
Topic A: The future of NATO's presence in Afghanistan
The Republic of Latvia takes its role alongside its NATO partners in operation Resolute Support in Afghanistan with the utmost seriousness. Having been a site of political instability and a victim of foreign occupation for a long time ourselves, we feel close to the problems of the Afghan people and want to cooperate with our allies to end them.
Our country is seeking to provide the numbers needed for a difficult task such as training locals to police themselves and take the reins of the...
Subscribe to the
Delegate's Club to fully unlock this Position Paper.
You can search and browse the Position Paper Database and read abstracts for each paper. To get access to the full database and the full content of all Position Papers, get a Delegate's Club subscription Learn More
Subscribe Now!