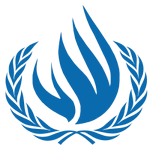 Committee
Human Rights Council
Country
Kenya
Author
Committee: Human Rights Council
Country: Republic of Kenya
Delegate: Annika Heumüller, Windesheim Honours College
Topic A: Reform of the 1961 Convention on the Reduction of the Statelessness to address
human rights violations in Myanmar and Palestine
Kenya's history is embossed by transnational movements. People from different national backgrounds entered the state and still today refugees from neighboring countries such as Somalia, South Sudan and the Democratic Republic of the Congo find shelter in Kenya. It is obvious that this movement does bring up challenges concerning human rights and legislation. Escalated consequences of this issue can clearly be seen in Myanmar and Palestine. But not only can human rights violations regarding statelessness be found in those two countries: It is a topic of global concern.
Subscribe to the
Delegate's Club to fully unlock this Position Paper.
You can search and browse the Position Paper Database and read abstracts for each paper. To get access to the full database and the full content of all Position Papers, get a Delegate's Club subscription Learn More
Subscribe Now!
-->