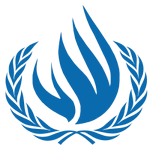 Committee
United Nations Human Rights Council (UNHRC)
Country
Poland
Author
Topic: Rohingya refugee crises in Myanmar.
Country: Poland.
Commitee:human rights council.
(A) often called as "the world's most persecuted minority" Rohingyas are an ethnic Muslim group from the Rakhine state in Myanmar. They are the least developed region. More than 78% of the population are living below the poverty line. The total population of the Rohingyas are about 1.1 mill...