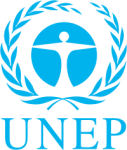 Committee
United Nations Environment Program (UNEP)
Country
Israel
Author
Position Paper

Name : Jivinithii Manimaran
Country : Israel
Agenda : Resource Conflict and Bridging the Energy Gap

Israel is a country located in the middle Eastern Mediterranean Sea surrounded by great tranquillity . Since the creation of Israel in 1948, Israeli-Palestinian relations have remained contentious. At least since the six-day war in 1967 and the nationalisation by Israel of water resources in the occupied territories, water has had a prominent place in the conflict. The 1990s in particular witnessed extensive efforts to reach a peace agreement, in which cooperation on water sharing and management played a prominent role.Yet the political antagonism between both parties has stymied joint water-sharing and water-protecting efforts until toda...
Subscribe to the
Delegate's Club to fully unlock this Position Paper.
You can search and browse the Position Paper Database and read abstracts for each paper. To get access to the full database and the full content of all Position Papers, get a Delegate's Club subscription Learn More
Subscribe Now!