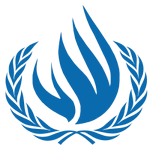 Committee
United Nations Human Rights Council (UNHRC)
Country
Slovenia
Author
POSITION PAPER
Committee: United Nations Human Rights Council
Delegation of: Slovenia
Question of: the Rohingya refugee crisis
Represented by: vijay
Every person comes under a nationality. That nationality provides them space and service. But
there are people who don't own a nationality and no nation wants to consider them as their
citizens. So these people are forced to leave their place and go to some other place for shelter.
Such people are called refugees. Such Muslim minority of myanmar, the rohingyas, are facing
expulsion from their residence from the government of myanmar for long making the rohingyan
Subscribe to the
Delegate's Club to fully unlock this Position Paper.
You can search and browse the Position Paper Database and read abstracts for each paper. To get access to the full database and the full content of all Position Papers, get a Delegate's Club subscription Learn More
Subscribe Now!