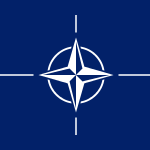 Committee
North Atlantic Council
Country
Hungary
Author
Committee: North Atlantic Treaty Organization
Country: Hungary
Delegate: Noga Barak, Leiden University
Topic A: The future if NATO's presence in Afghanistan
This year, Hungary celebrates 20 years since joining NATO. In the last 20 years, Hungary has been an active shaper of Euro-Atlantic trends. Hungary considers its NATO membership as highly valuable to assure the security of Hungary, and of all NATO member states.
Hungary believes that the fight against terrorism must be in first place of NATO's agenda and thus regards the ISAF mission in Afghanistan as NATO's most important operation in current times. Since 2003, Hungary contributes to the execution of the mission in proportionality to its capabilities, currently having more than 500 Hungarian soldiers in service in Afghanistan, with 106 more soldiers to be added until 2024. The main role of Hungarian Defence Forces in Afghanistan includes humanitarian and development activity, training and mentoring of the Afghani National Security Force and protection duties vital for the NATO led operation.
Hungary recognizes the challenges and the fragile stage NATO's mission in Afghanistan is facing, especially in light of president Trump's decision to withdraw American powers from Afghanistan. Hungary trusts that the key to resolve the problem of terror threats in Afghanistan is sustainable stability. Hungary believes that a solution is to include the development of the capabilities of the Afghan government and its security forces, as well as a strong attack to destroy terror infrastructure in Afghanistan.
Hungary believes that a solution must:
· Urge NATO to adopt a qualitative strategy in regards to the mission in Afghanistan, to target and assure the elimination of terror infrastructure of Afghani-lands.
·