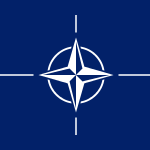 Committee
North Atlantic Council
Country
Portugal
Author
Country: Portugal
Council: North Atlantic Council
Topics:
The future of ISAF's mission in Afghanistan
NATO's actions in the Aegean Sea
Delegate: Kechun Wang
Date: 07th-04-2019
Introduction
The general goal of Portugal in this conference is to upgrade the average level abilities of militaries of NATO members, to make them more decent to for the future participation and activities, and adaptable for the future. To be more specific, for the topics mentioned, NATO militaries shall be more trained and sufficient in doing operations.
Topic A The future of ISAF's mission in Afghanistan
Noticing the mission in Afghanistan has been literally accomplished, thanks to the NATO members' efforts by ...
Subscribe to the
Delegate's Club to fully unlock this Position Paper.
You can search and browse the Position Paper Database and read abstracts for each paper. To get access to the full database and the full content of all Position Papers, get a Delegate's Club subscription Learn More
Subscribe Now!