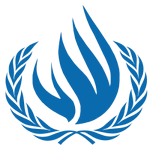 Committee
Human Rights Council
Country
Mexico
Author
Committee: Human Rights Council
Country: United Mexican States
Delegate: Melina Eberwein, Van Hall Larenstein – university of applied science
Topic A: Reform of the 1961 Convention on the Reduction of the Statelessness
Being a part of the UN Human Rights Council for 2018-2020 displays the international communities recognition of Mexico's collaboration and commitment to the international Human Rights system. Having already been a member of the council in three previous terms (2006-2009, 2009-2012 and 2014-2016) highlights that respecting, protecting, promoting and ensuring human rights are guiding principles of Mexico's national and foreign policies.
Two of the main goals for the term of 2018-2020 are the maintaining of openness and cooperation with international human right bodies and mechanisms, as well as to continue to work on incorporating the highest international human rights standard into national laws and policies.
Due to its geographic location, Mexico is in the middle of one of todays largest and complicated mixed-migration movements. Large amounts of people are passing through Mexico, trying to reach the USA and Canada, with extremely large numbers of unaccompanied or separate minors of Central American descent. An increase in asylum applications, especially from central American countries, but as well from Haiti, Colombia, Middle-East, southeast-Asia and Africa as well...
Subscribe to the
Delegate's Club to fully unlock this Position Paper.
You can search and browse the Position Paper Database and read abstracts for each paper. To get access to the full database and the full content of all Position Papers, get a Delegate's Club subscription Learn More
Subscribe Now!