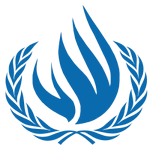 Committee
Human Rights Council
Country
Brazil
Author
Position Paper
Committee: Human Rights Council
Country: Federative Republic of Brazil
Delegate: Carlijn Stam
Topic B: ​The right to peace and the situation of human rights in Venezuela
Three million Venezuelans have left their country as a result of hyperinflation. Helping the Venezuelans in the country itself is a challenging task to execute for Brazil. We acknowledge Juan Guaidó as the new president of Venezuela instead of Nicolás Maduro. That is why Maduro sees us as the opposition and does not want to accept our humanitarian aid. However, Maduro does accept the humanitarian aid of its' allies, like Russia and China.

Even though, the situation between Brazil and Venezuela may not be optimal, Brazil has so far already welcomed 95,000 refugees that entered the state Roraima. The state Roraima is the poorest state of Brazil. Therefore, the combination of lack of resources, the challenging social situation, and overstretched public services result in unrest and tension between Brazilians and Venezuelans. Venezuelans are vulnerable for violence, xenophobia, discrimination, and trafficking as a result of no official permission. The most vulnerable group are children and woman. There are already cases where Venezuelans work in the sex industry in Brazil. Xenophobic attacks are also already conducted by Brazilians. An example is an improvised refugee camp that was burned down in August in the state Roraima. All the belongings of the refugees were gone.
UNHCR is helping with managing the refugees in Brazil by providing tents, relief items, drinking fountains, site management and so forth. The United Nations have already opened nine refugee centers in Boa Vista. The United Nations plan is to migrate Venezuelans to other places in Brazil, where there are more resources and job opportunities. By implementing this plan, the tension between the citizens of Roraima and Venezuelan refugees is expected to decrease. Furthermore, there will be new place in the camps in Roraima to welcome new refugees.

Brazil once made an international commitment to grant the same protection to refugees as we do for Brazilian citizens. However, our national asylum system did not have any structural changes since 1997, where we became the first Latin America country that adopted a comprehensive and human rights-oriented refugee law. In these years, we only had around 500 asylum requests a year, not per day, as is the case right now. However, there is a new introduce...