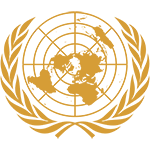 Committee
Security Council
Country
Poland
Author
Cybersecruity
Opening Speech
Honorable chairs, Distinguished delegates, 

Cieszymy si

ę

, 

ż

e tu jeste

ś

my

!
We gathered here today, because our world has changed. Done, are the days where wars required months of planning, large amounts of weapons and a lot of money. Today – all you need to start a war, is a phone and an internet connection. The third world war can start with the touch of your finger.
That is why – today, we lunch the CCIE initiative. It stands for – Cybercrimes, Citizen's awareness, International Cooperation and education. These will be the 4 main points of focus for us, as we aspire to create a safer nation and safer world.
Today – more than ever, our world is compromised to threats that can come from un expected areas, with the power of starting a war being in every individuals' potential hands.
The time to act, is now.
Thank you.
GSL
Why Poland
Like every great idea, it has to start with why. You must be asking your self – what are our interests? Why do we bother so much to take cyber security to the next level? The reason is simple – Safer, Globs, Community.
Poland is one of the leading country's when it comes to Cybersecurity, having established the NCC (National Cybersecurity Center), hosting official Cybersec conferences every year and emphasizing Securing critical infrastructure such as energy, finance, transportation and healthcare.
Our goal is to create a safer nation for our people, but also a safer world for the global community. The knowledge we have, and especially the willingness to share information on cyber security, is crucial for the future of our globe.
That is why we call you, to support our program, the CCIE, on which we will expand later on this conference.
CCIE
Subscribe to the
Delegate's Club to fully unlock this Position Paper.
You can search and browse the Position Paper Database and read abstracts for each paper. To get access to the full database and the full content of all Position Papers, get a Delegate's Club subscription Learn More
Subscribe Now!
-->