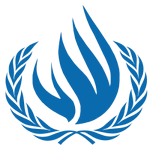 Committee
United Nations Human Rights Council (UNHRC)
Country
Myanmar
Author
COMMITTEE: United Nations Human Rights Council
COUNTRY: Myanmar
DELEGATE NAME: Bhumika Krishna
AGENDA: Rohingya refugee crisis in Myanmar.
Fellow Delegates and chair,
Hi I am Bhumika Krishna, I study in The PSBB Millennium School OMR, Chennai. I am honored to represent Myanmar to discuss the Rohingya Crisis in th...
Subscribe to the
Delegate's Club to fully unlock this Position Paper.
You can search and browse the Position Paper Database and read abstracts for each paper. To get access to the full database and the full content of all Position Papers, get a Delegate's Club subscription Learn More
Subscribe Now!