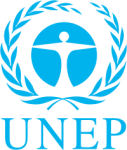 Committee
United Nations Environment Program (UNEP)
Country
Germany
Author
POSITION PAPER
Committee: UNEP
Topic:Resolving Resource conflict And Bridging the energy gap
Country: Germany
School: TIPS IB cambridge Erode
Delegate: Shreya Baskaran
Agenda: Bridging the energy gap And resolving resource conflict
Populations are growing and resources are becoming more scarce.Soon, we would not have enough to balance our needs, but your answers to solve the conflict can prove to be the best and help our planet be more sustainable.
Recent happenings across the world regarding The agenda:
1)
Nigeria's depleting fish stocks may pose a threat to regional security
2)Blood oil: more than half of the oil trade...
Subscribe to the
Delegate's Club to fully unlock this Position Paper.
You can search and browse the Position Paper Database and read abstracts for each paper. To get access to the full database and the full content of all Position Papers, get a Delegate's Club subscription Learn More
Subscribe Now!