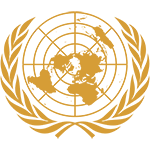 Committee
Press Corps
Country
New York Times
Author
The United Nations Economic and Social Council (ECOSOC) is one of the six main organs of the United Nations (UN), and focuses on the advancement of economic, social and environmental development. ECOSOC has 54 members and is a forum for discussing international economic and social issues as well as formulating policy recommendations addressed to member states and the UN system.
In the ECOSOC JLMUN 2019 committee, two main topics will be discussed: the reconcilement of cultural traditions with the need to educate girls and women, and how emerging technologies can be util...
Subscribe to the
Delegate's Club to fully unlock this Position Paper.
You can search and browse the Position Paper Database and read abstracts for each paper. To get access to the full database and the full content of all Position Papers, get a Delegate's Club subscription Learn More
Subscribe Now!