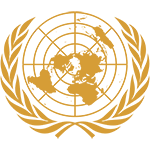 Committee
UN General Assembly - Beginner Level
Country
United Arab Emirates
Author
Country: United Arab Emirates
Committee: UN General Assembly
Topic Area: Freedom of press in Turkey
Journalism faces several threats in today' society, some being: compromised coverage, censorship and a war on whistleblowers. Sources are becoming less and less reliable, and press is becoming more and more censored.
Freedom of the press plays a vital role in informing citizens about public affairs and monitoring the actions of gover...
Subscribe to the
Delegate's Club to fully unlock this Position Paper.
You can search and browse the Position Paper Database and read abstracts for each paper. To get access to the full database and the full content of all Position Papers, get a Delegate's Club subscription Learn More
Subscribe Now!