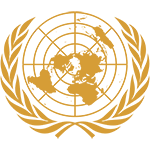 Committee
UN General Assembly - Beginner Level
Country
Latvia
Author
tThe UN recognizes that human rights apply equally online and offline. Freedom of expression and information are pillars of a healthy democratic society and for social and economic growth, allowing for the free flow of ideas necessary for innovation and bolstering accountability and transparency. Freedom of expression affects a significant part of other rights and a freedom safeguarded in the Constitution and the European Court of Human Rights and is therefore a crucial element of a pluralistic democratic order for imparting all kinds of views including those that are against the majority. Freedom of information and freedom of expression are the founding principles for open and informed debate. New technology will continue to evolve and allow citizens to further shape their media environments as well as access a plurality of sources. The combination of access to information and citizen participation in media can only contribute to an increased sense of ownership and empowerment. The UN General Assembly proclaimed world Press Freedom Day in December 1993, following the recommendation of UNESCO's General Conference. Since then, 3 May, the anniversary of the ...
Subscribe to the
Delegate's Club to fully unlock this Position Paper.
You can search and browse the Position Paper Database and read abstracts for each paper. To get access to the full database and the full content of all Position Papers, get a Delegate's Club subscription Learn More
Subscribe Now!