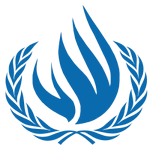 Committee
Conseil des droits de l'homme - Niveau intermédiaire
Country
Sweden
Author
"La question des enfants en Palestine occupé"
Le conflit israélo-palestinien n'a cessé d'agiter la scène internationale depuis le milieux du vingtième siècle. L'élément déclencheur : la création d'un État juif par la communauté internationale au lendemain de la Deuxième Guerre mondiale. Ainsi en 1947, l'État d'Israël nait. Depuis lors de vives tensions persistent entre cet État et son voisin, l'État de Palestine. Après avoir mis en avant les conditions désastreuses de vie en Palestine, et plus particulièrement celles des enfants palestiniens, la position de la Suède sera présentée.
Premièrement, la situation vécue en Palestine se rapproche fortement d'une situation de Guerre : un accès difficile aux ressources les plus essentielles, notamment l'eau potable ; des attaques perpétrées à l'encontre des civiles ; ou encore des soins de santé insuffisant. Dans cette situation, la jeunesse est la plus durement touchée. Quand bien même le droit à l'éducation est un droit dont la légitimité ne fait plus l'ombre d'un doute, force est de constater que la réal...
Subscribe to the
Delegate's Club to fully unlock this Position Paper.
You can search and browse the Position Paper Database and read abstracts for each paper. To get access to the full database and the full content of all Position Papers, get a Delegate's Club subscription Learn More
Subscribe Now!