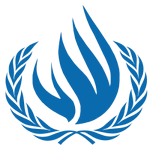 Committee
Conseil des droits de l'homme - Niveau intermédiaire
Country
China
Author
PREMIER SUJET : LA QUESTION DES ENFANTS EN PALESTINE OCCUPÉE.
La délégation chinoise apprend avec effroi le traitement des enfants dans les territoires de Palestine occupée.
Elle désire préciser que même si elle n'est pas impliquée directement dans le conflit, ellre ne conçoit pas qu'une partie de la population, et qui pis est la plus fragile que par conséquent il faut préserver, soit frappée de plein fouet du fait des erreurs de ses ainés qui semblent oublier toute f
Subscribe to the
Delegate's Club to fully unlock this Position Paper.
You can search and browse the Position Paper Database and read abstracts for each paper. To get access to the full database and the full content of all Position Papers, get a Delegate's Club subscription Learn More
Subscribe Now!