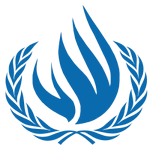 Committee
United Nations Human Rights Council (UNHRC)
Country
United Arab Emirates
Author
Hi I am Abhishyanth from The Indian Public School, Chennai Delegation. I have , in my last SIMUN Conference received a High commendation award. Moving on...
Agenda:
The agenda for this year is the Rohingya Refugee crisis in Myanmar. The fastest growing refugee crisis in the world, more than 1.3 million people are displaced in places,mainly the Cox Bazar. The targets of the Rakhine state's unforgivable act of mass genocide and ethnic cleansing, the displaced refugees have been staying in a sorrowful plight since 2015. Hundreds are malnourished and thousands more p...
Subscribe to the
Delegate's Club to fully unlock this Position Paper.
You can search and browse the Position Paper Database and read abstracts for each paper. To get access to the full database and the full content of all Position Papers, get a Delegate's Club subscription Learn More
Subscribe Now!