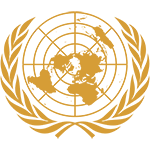 Committee
Security Council - Advanced Level
Country
China
Author
POSITION PAPER OF THE DELEGATION OF THE PEOPLE'S REPUBLIC OF CHINA ON THE TOPIC OF:
1. Political, Social and Economic impacts of the Khashoggi Affair
The People's Republic of China acknowledges the particularities of the case object of discussion, and summarizes its basic details in the piece of news that follows:
"On 2 October, Jamal Khashoggi, a well-known journalist and critic of the Saudi government, walked into the country's consulate in Istanbul, where he was murdered. According to Saudi Arabia's public prosecutor, Khashoggi was killed inside the building on the orders of a rogue intelligence officer. While there is much more to be revealed about the exact circumstances of his death and the disposal of his remains, the essential question - who actually ordered his killing - may never be known."

Subscribe to the
Delegate's Club to fully unlock this Position Paper.

You can search and browse the Position Paper Database and read abstracts for each paper. To get access to the full database and the full content of all Position Papers, get a Delegate's Club subscription Learn More

Subscribe Now!
-->