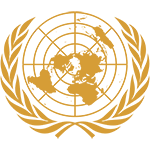 Committee
Security Council
Country
United States
Author
The United States of America Policy Statement
United Nations Security Council
On the topic of
Tackling the Issue of Ukrainian-Russian Conflict and Finding Ways to Prevent Hybrid Wars.
Honorable Chairs, Dear Friends of Peace and the delegates of the Russian Federation, Iran, and Syria,
Subscribe to the
Delegate's Club to fully unlock this Position Paper.
You can search and browse the Position Paper Database and read abstracts for each paper. To get access to the full database and the full content of all Position Papers, get a Delegate's Club subscription Learn More
Subscribe Now!