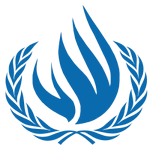 Committee
Human Rights Council
Country
Kyrgyzstan
Author
Committee: Human Rights Council
Topic: Tackling the issue of mass internment camps in the People's Republic of China
Country: the Kyrgyz Repiblic
Recent months, and even years, have brought about to the public domain the issue of re-educational facilities the government of People's Republic of China has been establishing in the province of Xinjiang. As the level of international tension surrounding this topic has been growing, we – the People of Kyrgyzstan – feel obliged to assume our position on this subject.
Firstly
Subscribe to the
Delegate's Club to fully unlock this Position Paper.
You can search and browse the Position Paper Database and read abstracts for each paper. To get access to the full database and the full content of all Position Papers, get a Delegate's Club subscription Learn More
Subscribe Now!
-->