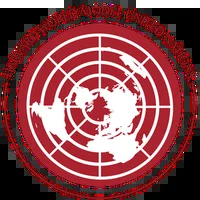 WorldMUN 2022
Harvard World Model United Nations
Tokyo

,

Japan

-

Mar 13

-

Mar 18, 2022

1100 Delegates

$150.00 Fee
Delegate Applications

10 Sep 2021 - 15 Jan 2022

Observer Applications

10 Sep 2021 - 15 Jan 2022

Delegation Applications

10 Sep 2021 - 15 Jan 2022
---
Registration for Virtual WorldMUN 2022 is now open!

To the members of the WorldMUN family,



On behalf of the organizing committee, it is my great pleasure and honor to announce that the thirtieth session of Harvard World Model United Nations will be held in Tokyo, Japan. At this point in time, our organizing committee is preparing to host a hybrid conference in Tokyo, Japan from March 13 to March 18 of 2022.



This year's edition of WorldMUN will take place in-person for some committees and virtually for others. The Committees you will see on this conference page are all in-person. If you are interested in the virtual committees, please refer to the link below:

https://mymun.com/muns/virtual-worldmun-2022


Our staff and delegates are excited for a chance to return to the camaraderie and thought-provoking discussions that take place at a traditional WorldMUN conference. We recognize that a virtual format is not a perfect conduit in solving the inequities present in COVID-19 vaccine distribution across countries. However, our hybrid conference model will allow delegates to engage with each other in-person or virtually given the restrictions posed by the COVID-19 pandemic. Our team will work to address these inequities in accessibility by working to expand our financial aid program and provide discounted rates for those who are engaging with WorldMUN in a virtual format this upcoming year. Our team is closely monitoring vaccination rates and COVID-19 cases. If necessary, we are prepared to shift to an all-virtual conference as guided by the prohibitive guidelines. Despite this, we remain optimistic and committed to hosting a hybrid conference that will follow proper health and safety precautions while still delivering the traditional in-person conference experience.

At WorldMUN, we strive to empower delegates with the necessary skills to tackle pressing international affairs and build lasting relationships with students from around the world. WorldMUN has a history of seeking out the previously unexplored and diving to new depths, be it through the content of its committees, its accessibility to delegates and delegations with little to no prior Model UN experience, or its aim to provide not only an excellent substantive experience but also amazing intercultural connections and memories that last a lifetime. With Tokyo as the setting for our return to Asia after a half-decade hiatus and our first conference in Japan, WorldMUN at thirty is no different. Delegates will be able to engage in constructive debate and discussion on a variety of significant issues modern and historical, while enjoying the unique cultural offerings and nightlife that make Tokyo a crossroads of the past, present, and future. Most importantly, delegates will get to meet, share with, and learn from thousands of their contemporaries, in the process developing cross-cultural relationships and awareness that will follow them home upon the end of the conference.

It is my hope that my words herewith convey my boundless enthusiasm for the upcoming year and the conference, and I look forward to seeing you in Tokyo and online in 2022 for what I hope will be an exciting chapter in WorldMUN's history books.

Hope Kudo
Secretary-General
Harvard World Model United Nations XXX
secretarygeneral@worldmun.org
Registration Information for our 30th WorldMUN:


Conference registration information can be found on myMUN. Closer to our registration date, we will send out further information regarding registration fees. This information and future updates will be communicated through email and on our website.

---
---
Organizers
--- Historical International Atomic Energy Agency United Nations Human Rights Council Commission on Crime Prevention and Criminal Justice ARAB LEAGUE DISEC Economic and Financial Committee Social, Humanitarian, and Cultural Committee Special Political and Decolonization Committee Legal Committee International Labor Organization United Nations Special Summit on Technology Cosa Nostra Pirate Confederation of Ching Shih Mandela Cabinet Council of Ministers of the State of Palestine Meiji Great Council of State, 1876 Tribal Conference of 1852