UNPKFC MUN 2021
UNPKFC MUN - Model United Nations
Online

Apr 27

-

Apr 27, 2021

100 Delegates
---
( UNPKFC-MUN 2021 – Model United Nations )
Topic: THE SPIRIT OF THE SDGS 16 ON PROMOTING PEACEFUL
Time: Apr 27, 2021 09:30 AM Universal Time UTC
Join Zoom Meeting

https://zoom.us/j/92260270092?pwd=UVdubFlzclM0WjdWcDF6WGpLMmlQdz09
Meeting ID: 922 6027 0092

Passcode: Y9C7eP
UN Peacekeeping may be entering a period of major change. This could lead to new internal conflicts at a time when UN member states are consumed with their own internal affairs. COVID-19 are likely to cause greater instability in conflict-prone countries. Added to this have been the more recent financial and practical challenges posed by the COVID-19 pandemic.
In light of Sustainable Development Goal 16 on promoting peaceful and inclusive societies, as well as Goal 4 (inclusive and equitable quality education), Goal 5 (gender equality), Goal 8 (decent work and economic growth), and Goal 10 (reduced inequalities) – there is a strong global imperative for understanding the essential connection between positive human development outcomes and ending recurrent cycles of conflict and violence.
Whether it is time to revise the United Nations (UN) Sustainable Development Goals (SDGs) and their various targets in the wake of the COVID-19 crisis. By its very nature, a pandemic teaches that no one should be left behind and that no one is safe until everyone is safe. What is needed is the development of a universal preparedness for health, in the spirit of the SDGs.
The SDGs instruct that universal preparedness for health requires a radical systems approach: health must be seen in the broadest of contexts, with due attention to social structures and infrastructure, working and living conditions and with strategies to counteract climate change, loss of biodiversity and human destruction of wild habitat. The SDGs are not up for revision but are more urgent and relevant than ever.
COVID-19 could drive the number of people living in extreme poverty to over 1 billion by 2030, with a quarter of a billion pushed into extreme poverty as a direct result of the pandemic. The negative impacts of the COVID-19 pandemic have been exacerbated in Africa by hunger, poor health care, poor educational systems, poverty, and lack of potable water and sanitation.
Despite the pandemic, African countries need to identify policies that will not compromise the implementation of the SDGs and/or jeopardize previously achieved SDG targets. With the pandemic and a worrying global recession as a result of COVID-19, our ability to achieve the 17 United Nations sustainable development goals (SDGs) in the post-pandemic era has been questioned.
THE LOCKDOWN POLICIES HIT HARDEST
The COVID-19 pandemic is already affecting global food systems, supply chains, and purchasing practices. Some countries and regions have been hit harder than others. Daily life has come to a virtual halt, the global economy is facing its worst downturn since the Great Depression and medical facilities continue to face a shortage of crucial supplies. Increasing rates of infection and widespread fear of infection, coupled with restrictive social distancing measures, are affecting agricultural input and yields, which will lead to more severe food insecurity and higher rates of malnutrition in the long term.
More than half the world's population live in cities, with over 200 million of the world's poorest people living in high density poorly serviced urban settlements or formal and informal camps for displaced people and refugees.
UNPKFC focuses on assisting refugees where social distancing is virtually impossible and access to clean water, soap and medical facilities is limited, etc.
ONLINE CONFERENCE OF UNPKFC MUN
Keynote Speaker : IG. Dr. Sultan Azam Temuri

Speaker :

Amb. Datuk. Dr. Aphinita Chaichana

Speaker : Prof. Dr. Peter Bheda

Speaker : Prof. Dr. Sheryll Francisco
-------------
Committee Chairman : Amb. Datuk. Dr. Aphinita Chaichana

Committee : Prof. Dr. Sheryll Francisco


Committee : Lt. Gen. Rantastia Nur Alangan

Moderator : Prof. Dr. Dinesh Sabnis
-------------
---
Organizers
---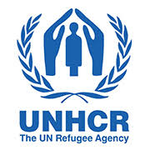 United Nations High Commissioner for Refugees Committee (UNHCR)
Topics
1. Climate change and displacement 2. Countering toxic narratives about refugees and migrants 3. Economic inclusion of refugees 4. Access to education for refugees