UAPCU MUN 2021
UAPCU Model United Nations
Online

,

Philippines

Headquarter : 156 Natividad St. Brgy. San Pedro Hulo Morong Rizal

Jul 29

-

Jul 30, 2021

30 Delegates
---
https://mymun.com/muns/uapcu-mun-2021
The UAPCU Model United Nations Conference was held online to reach out to the whole world, because this situation was happening COVID 19. Themes on Global Management to participate in the Sustainable Development Goals, and seeks to formulate an implementation, as follows:
Develop a definition of what is peace within a human rights and development frame
Map conflict situations, analyzing types of conflict, causes, consequences
Encourage an understanding of multi-culturalism to appreciate oneself and others
Explore concepts like discrimination and prejudice to restore communication and build levels of trust between warring groups
Provide opportunities to reflect on gender identities and think about how men and women are impacted by conflicts and other social issues
Provide opportunities to experience and compare goal setting and problem solving through co-operation and competition
Explore ways in dealing with conflict
Speakers :
Prof. Dr. Philip Jadhav, Presidential Advisory Board of USA




SGen. Robert Biazon, Supreme Council of International Police Commission (IPC)

Amb. Datuk. Dr. Aphinita Chaichana, Global Commander in Chief of UNPKFC SEA
Moderator :
Prof. Dr. Sheryll Francisco, Founder of UAPCU and Chairman of Committee
Committee
Lt. Gen. Dr. Rantastia Nur Alangan, Commander in Chief of SPIA Indonesia
References :
---
Organizers
---
United Nations Security Council
Topics
for the maintenance of international peace and security
UNPKFC SEA
Topics
Humanity and Peace in the world
Presidential Advisory Board of USA
SPIA Indonesia
Topics
Peace education
The process of acquiring the values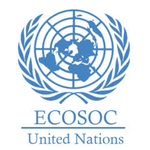 Economic and Social Council (ECOSOC)
Topics
To Promote Collective Action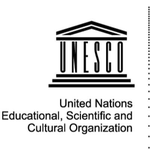 Unesco
Topics
17 Sustainable Development Goals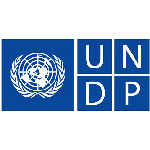 UNDP
Topics
Global Development Network.
United Nations Environment Assembly
Topics
Innovative Solutions for Environmental
Challenges and Sustainable Consumption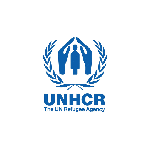 United Nations High Commissioner for Refugees Committee (UNHCR)
Topics
1. Climate change and displacement 2. Countering toxic narratives about refugees and migrants 3. Economic inclusion of refugees 4. Access to education for refugees
UN Commission on the Status of Women
Topics
To the promotion of gender equality
To the empowerment of women