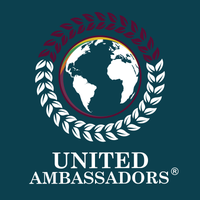 UA-MUNC New York 2018
United Ambassadors Model United Nations Conference at the United Nations in New York
United Nations Headquarters in New York

,

United States

None

Aug 15

-

Aug 20, 2018

1000 Delegates

$245.00 Fee
Delegate Applications

01 Nov 2017 - 30 Jun 2018

Observer Applications

01 Nov 2017 - 15 Jul 2018

Delegation Applications

01 Nov 2017 - 30 Jun 2018
---
MUN like the REAL UN.
The United Ambassadors MUN Conference at the UN Headquarters in New York (UA-MUNC) is a pioneering Model UN Conference that offers the world's most authentic, accurate, cutting-edge simulation of the United Nations, in addition to a real-life "MUN Action" Committee where youth leaders can discuss our role in advancing the UN Sustainable Development Goals and connect with the United Nations.
It follows the most recent version of UN4MUN, the UN-accredited Model UN platform created to provide an accurate simulation of the United Nations.
For the first time, it is introducing new committees to the UN4MUN platform developed in direct collaboration with relevant UN experts from the main organs simulated.
The conference will take place in August 2018 at the United Nations Headquarters in New York and the Grand Hyatt Hotel, and lasts for 4 days.
An optional 2 day UN4MUN Training Workshop co-delivered with the UN Department of Public Information is offered before the conference.
UA-MUNC New York 2018 Theme: The Road to Achieving Peaceful, Just, and Inclusive Societies, Global Partnerships, and Strong Institutions for Sustainable Global Development.
Committees include the General Assembly, the Security Council, and for the first time in UN4MUN history, the International Court of Justice, and the Economic and Social Council.
The conference welcomes students aged 12-29 in high-school/ university.
---
Rating
4.24 out of 5
Top Rated MUN
This is a Top Rated series of conferences - it has consistently been rated with 4 or more stars!
Other Editions
---
Organizers
---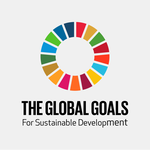 #MUN_Action: The Voice of YOUth!
Topics
The role of youth leaders in advancing SDG 16: promoting peaceful inclusive societies, tolerance, respect for diversity, social justice, equal opportunity and dignity for all, through and in Model UN. How we can leverage the power of technology to have an impact - today.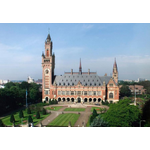 The INTERNATIONAL COURT OF JUSTICE
Topics
Application of the International Convention for the Suppression of the Financing of Terrorism and of the International Convention on the Elimination of All Forms of Racial Discrimination (Ukraine v. Russian Federation).
Chairs
Philippe Chabaneix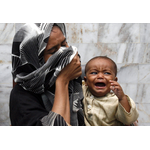 Security Council B
Topics
Immediate measures to protect women and children in natural disaster and armed conflict. Prevention and prosecution against human trafficking, exploitation, or forced labor in conflict-affected zones.
Chairs
Abdulrazaq Al Sane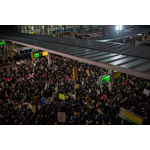 Security Council A
Topics
Evaluating the effectiveness of Visa blockades and travel bans in maintaining international peace and security and their impact on building peaceful, inclusive societies worldwide.
Chairs
Adam Lowe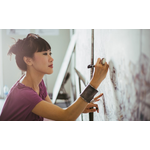 General Assembly High-Level Summit on Gender Equality and Female Empowerment
Topics
The Female Millenial: Women's economic empowerment amidst challenges in today's changing world of work. End all violence against women. Address the role of media and communications technology as an instrument for female empowerment.
Chairs
Agnese Cigliano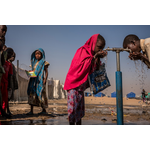 Economic and Social Council (ECOSOC) High-Level Political Forum on Sustainable Global Development
Topics
Ensuring access to clean water, sanitation, healthcare, basic education, and modern energy for all. Address obstacles and opportunities to building safe, inclusive, resilient, sustainable cities in developing countries.
SDGs in focus: Goal 6. Ensure availability and sustainable management of water and sanitation for all Goal 7. Ensure access to affordable, reliable, sustainable and modern energy for all Goal 10: Reduced inequalities Goal 16: Promoting peaceful inclusive societies
Chairs
Cassy Jagroop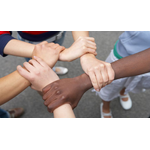 General Assembly Third Committee: (Social, Humanitarian and Cultural)
Topics
Emphasizing the role of every nation and all its stakeholders in advancing human rights, promoting tolerance & reconciliation, ensuring equal opportunity and fostering peaceful co-existence among faiths & ethnicities in increasingly diverse societies worldwide.
Chairs
Piero Sauñe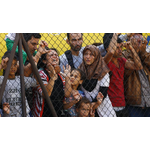 General Assembly High-Level Summit on the Rights of Refugees and Migrants
Topics
Strengthening the governance of international migration and creating a coordinated, predictable system of response to large movements of refugees and migrants worldwide.
Chairs
Mohammed Iqbal Omar